BlackBerry is a line of smartphone devices developed and designed by Research In Motion (RIM). The first BlackBerry smarphone was released in 1999. The latest BlackBerry 7 devices were announced in the Fall of 2011.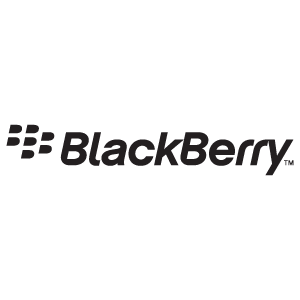 BlackBerry devices are smartphones, which are designed to function as personal digital assistants, portable media players, internet browsers, gaming devices, cameras and much more. They are primarily known for their ability to send and receive (push) email and instant messages while maintaining a high level of security through on-device message encryption. BlackBerry devices support a large variety of instant messaging features, with the most popular being the proprietary BlackBerry Messenger service.
BlackBerry accounts for 3% of mobile device sales worldwide in 2011, making its manufacturer RIM the sixth most popular device maker (25% of mobile device sales are smartphones). The consumer BlackBerry Internet Service is available in 91 countries worldwide on over 500 mobile service operators using various mobile technologies. As of October 2011, there were seventy million subscribers worldwide to BlackBerry. At present the Caribbean and Latin America, have the highest penetrations of BlackBerry smartphones worldwide – with up to about 45 per cent in the region having a RIM device.
Modern GSM-based BlackBerry handhelds incorporate an ARM 7, 9 or ARM 11 processor, while older BlackBerry 950 and 957 handhelds used Intel 80386 processors. The latest BlackBerry models called "Torch" (Torch 9850/9860, Torch 9810, and Bold 9900/9930) have a 1.2 GHz MSM8255 Snapdragon processor, 768 MB system memory), and 8 GB of on-board storage. All BlackBerry smartphones after OS 5 support up to 32 GB microSD cards.