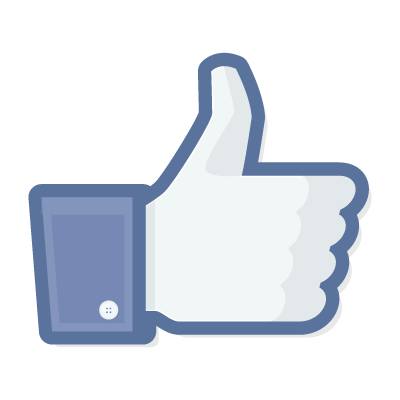 More link:
>> Download Facebok Like logo vector now
About Facebook Like
Described by Facebook as a way to "give positive feedback and connect with things you care about", users can "like" status updates, comments, photos, and links posted by their friends, as well as adverts, by clicking the "Like" button at the bottom of the content. This makes the content appear in their friends' News feeds.
The "Like Button" is also available for use on websites outside Facebook: "When the user clicks the Like button on [a] site, a story appears in the user's friends' News Feed with a link back to [the] website". At the same time when any visitor, including non Facebook members and logged out users, visit a site with the Like Button, their presence on the site is recorded by Facebook. Introduced in April 2010, by September 2010 over 350,000 sites had installed it. A "Like Box" also allows Facebook page owners to see how many users and which of their friends like the page. From the end of 2010 and in the US, Microsoft's Bing search engine identifies which links in the results have been "Liked" by the searcher's Facebook friends.
A lawsuit was filed in Los Angeles in 2010 claiming the Facebook should not allow minors to "like" advertising; Facebook said the suit was "completely without merit". Because websites with a "Like Button" send IP address information of all visitors to Facebook, the German state of Schleswig-Holstein said in August 2011 that the button breaches German data protection laws and that federal agencies should remove the buttons and similar social plugins from their websites. Canada's Privacy Commissioner raised similar concerns in 2010. "Like" links are vulnerable to likejacking, a form of clickjacking that makes users "Like" content they did not intend to. An Israeli couple named their child "Like" after the Facebook feature in 2011.
In August 2011, Google linked their +1 button to Google Plus to rival the Facebook Like Button.