Movistar logo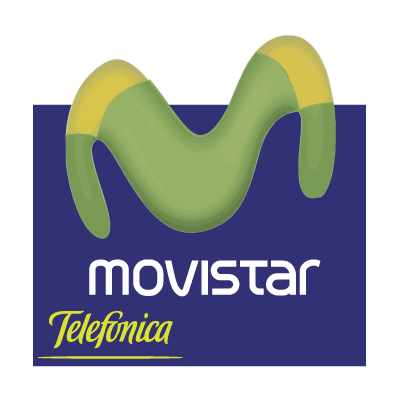 About Movistar
Movistar is a major Spanish mobile phone operator owned by Telefónica Móviles. It operates in Spain and in many Latin American countries. It is the largest carrier in Spain with 22 million customers (cellphone services only) and 41.58% of market share.2 Its principal competitor in Latin America is America Movil. It offers GSM 900/1800 MHz (2G), UMTS 850 & 1900 MHz (3G) and HSDPA (3.5G) services.
The Movistar name has been in use in Spain since the launch of GSM services in 1995. The name became effective worldwide on April 5, 2005 after Telefónica Móviles purchased the BellSouth mobile operations branch in South America.
After the purchase of O2 in 2005 by Telefónica S.A., the company announced that the O2 brand would continue to be used in the UK, Germany and the Republic of Ireland, as a separate branch with its own board and management structure. Eurotel in the Czech Republic was rebranded as Telefónica O2 Czech Republic, as opposed to Telefónica Móvistar.
From 2011, Telefónica S.A. are to sponsor a UCI ProTeam cycling team in cycling under the name of Movistar Team.
As of 2011, most consumer and business services from Telefónica – mobile telephony, landline service, broadband and television (satellite or IPTV, depending on the location) – in Spain and most of Latin America are marketed under the Movistar brand.