El Comercio logo vector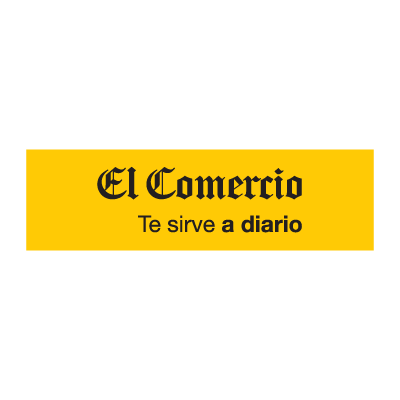 About El Comercio
El Comercio is a Peruvian newspaper based in Lima. It has a circulation of more than 120,000 copies. It was founded in 1839, making it the oldest newspaper of Peru and one of the oldest in the Spanish language.
The government of Juan Velasco Alvarado expropriated the newspaper in the mid-1970s. The company was returned to their original owners by President Fernando Belaúnde Terry on July 28, 1980, the same day he assumed office. It was his first official act upon assuming his presidency.
Currently, the newspaper is owned by shareholders of the Miró Quesada family, whose ownership of the company dates to 1875. Despite this, management of the company is under control of an individual who is not a member of the family
The company also has ownership over its subsidiaries, the newspapers Peru 21, Trome, and the magazine, Somos.
The corporation, Empresa Editora El Comercio S.A., is the product of the merging of many different companies in 1996. The company also manages the editing, publication, and distribution of the newspaper, El Comercio, as well as the publication and distribution of Trome, Peru 21, and Gestion. In addition to this, they also manage the advertising aspects of mentioned publications. Additionally, they are devoted to the editing, publication, and distribution of many other books, magazines, pamphlets, weeklies, all sorts of graphic publications, multimedia products, and videography. Informational content is also distributed by means of their subsidiary Orbis Ventures S.A.C., a company in charge of the administration of the company's website
The legal address of the company, where their administrative offices are located, is 300 Jiron Miro Quesada, Cercado of Lima, Lima, Peru. Their publishing factories, Pando and Amauta are located in the districts of Pueblo Libre and the Cercado of Lima.
Financially, the company operates very independently, as the effects of consolidation have not in large part affected the operation of their subsidiaries, Orbis Ventures S.A.C., Zetta Comunicadores del Perú S.A.E.M.A., EC Jobs S.A.C., Punto y Coma Editores S.A.C, Suscripciones Integrales S.A.C, Amauta Impresiones Comerciales, Producciones Cantabria S.A.C, Inmobiliaria El Sol S.A. and Grupo TV S.A.C.