La Poste logo vector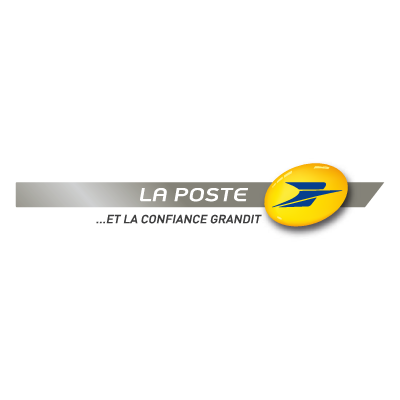 About La Poste
La Poste is the mail service of France, which also operates postal services in the French Overseas Departments of Reunion, Guadeloupe, Martinique and French Guiana, and the territorial collectivities of Saint Pierre and Miquelon and Mayotte. It is headquartered in the 15th arrondissement of Paris.
Ornate sign for a post office in Bourges.
La Poste postage stamps are valid for use in the Overseas Departments, but not in the Territorial Collectivities, which issue their own stamps, separate from metropolitan France.
It also operates the postal service in Monaco, while in Andorra, it operates postal services alongside those of Spain.
In addition to postal services, it also offers banking services and, via Chronopost, courier services.
After the government, La Poste is the second largest employer in France.
It also offers webmail, providing laposte.net email addresses and hosts approximately 1.6 million active email accounts.
La Poste owns German parcel delivery company Dynamic Parcel Distribution.