FC Koln logo vector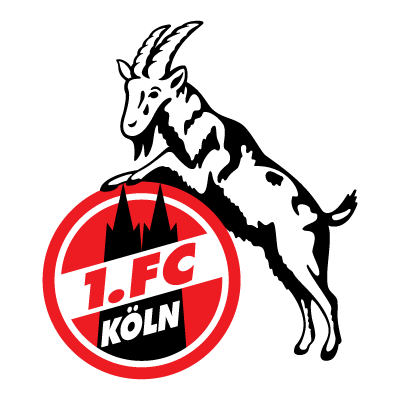 About FC Köln
FC Köln is a German association football club based in Cologne, North Rhine-Westphalia. It was formed in 1948 as a merger of the clubs Kölner Ballspiel-Club 1901 and SpVgg Sülz 07. 1. FC Köln played in the Bundesliga, the top league of German football but were relegated at the end of the 2011/2012 season.
The club's nickname Die Geißböcke ("The Billy Goats") refers to the club's mascot, a male goat named Hennes after the veteran FC player and (later) manager Hennes Weisweiler. The first Hennes was donated by a circus entrepreneur as a Cologne carnival joke. Currently (since 24 July 2008) the eighth Hennes is the acting mascot. Another nickname, more common locally due to its ambiguity, is FC, a common German abbreviation for football clubs. Characteristic for the dialect spoken around Cologne, this is pronounced "EF-tsay", in contrast to the high language pronunciation of the abbreviation where the emphasis is on the "C".
Like many of Germany's other professional football clubs, 1. FC Köln is part of a larger sports club that also incorporates departments playing other sports, in this case handball, table tennis and gymnastics. The club's main rivals are Borussia Mönchengladbach, Bayer Leverkusen, and Fortuna Düsseldorf – all clubs from the same general region, near the river Rhine.
Related link:
>> Bundesliga logo vector
>> Bayer Leverkusen logo vector