About Netherlands Football Team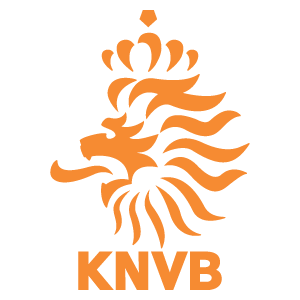 The Netherlands National Football Team (Dutch: Nederlands nationaal voetbalelftal) represents the Netherlands in association football and is controlled by the Royal Dutch Football Association (KNVB), the governing body for football in the Netherlands. The team was first assembled in 1905.
The football team is colloquially referred to as 'Het Nederlands Elftal' (The Dutch Eleven), 'Holland', referring to the Netherlands as a whole (although it is actually the name of a smaller region), and 'Oranje', a tribute to the House of Orange-Nassau. The Dutch hold the record for playing the most World Cup finals without ever winning the final. They finished second in the 1974, 1978, and 2010 World Cups, losing to West Germany, Argentina and Spain respectively. They won the European Championship in 1988. At the peak of their success in the 1970s, the team was famous for its mastery of Total Football and was nicknamed Clockwork Orange for its precision passing.
In August 2011, the team was ranked number 1 in the FIFA world rankings, thus becoming the second national football team, after Spain, to top the rankings without previously winning a World Cup. The Netherlands remains one of the strongest football nations in the world.