Garanti Bonus Card logo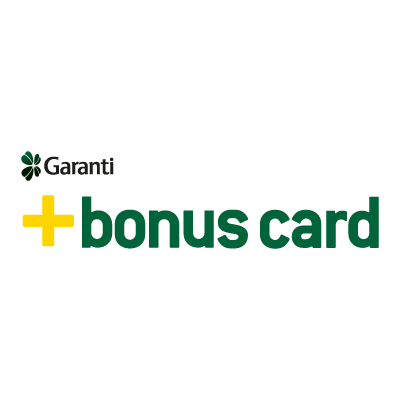 About Garanti Bonus Card
Garanti Bank is the second largest private bank in Turkey with US$90 billion in assets as of December 31, 2010. On November 2, 2010, Banco Bilbao Vizcaya Argentaria, Spain's second largest bank, acquired 24.9% stake in Garanti Bank for $5.8 billion. Garanti provides retail, commercial, corporate and private banking services to ten million customers. It operates 853 domestic branches, six foreign branches (in Luxembourg, Malta and Northern Cyprus, four international representative offices (in Moscow, London, Düsseldorf and Shangai), over 3,000 ATMs, a call centre and an Internet bank. It has subsidiaries in Romania, amongst other countries.
Financial magazine Euromoney has picked Garanti Bank as "Best Bank in Turkey" for eleventh time in 2011. Garanti Bank is also recognized as the "Best Managed Company in Central and Eastern Europe" by Euromoney Institutional PLC, being the first Turkish bank entitled to this award. Other awards include silver certificate from Investors in People, a gold medal from ContactCenterWorld organization and Best Banking Group by World Finance magazine.
As a universal bank with a leading presence in all business lines, Garanti serves 10 million customers in corporate, commercial, SME, and consumer segments offering fully integrated financial services through its nine financial subsidiaries that include payment systems, pension, leasing, factoring, brokerage and asset management.