Hy Vee logo vector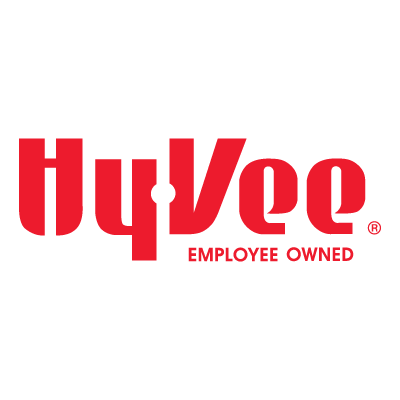 About Hy Vee
Hy-Vee is an employee-owned chain of 235 supermarkets located throughout the Midwest United States in Iowa, Illinois, Kansas, Minnesota, Missouri, Nebraska, South Dakota and Wisconsin.
The largest Hy-Vee stores are full-service supermarkets with bakeries, delicatessens, floral departments, dine-in and carryout food service, wine and spirits, pharmacies, HealthMarkets and coffee kiosks. Hy-Vee has also added fuel stations with convenience stores to some of its properties. Customers are often given a discount of several cents per gallon of gas when their grocery receipt is shown; the discount can often run between three cents a gallon, to as much as twenty cents a gallon, depending on the register receipt when purchasing groceries.
Hy-Vee is known for its longtime advertising slogan, "Where there's a helpful smile in every aisle". The slogan was adopted for Hy-Vee's first television commercial in 1963. When the jingle became a full song in the '90s, its music was written by Annie Meacham and James Poulsen.
Two-time National Football League MVP and three-time Super Bowl player Kurt Warner once stocked shelves at a Hy-Vee store in Cedar Falls, Iowa. Actor Ashton Kutcher, American Idol Season Seven winner David Cook and singer-songwriter and multi-instrumentalist Adam Young of Owl City are also former employees.
Hy-Vee's largest store opened in mid-August 2012 in Urbandale, Iowa, with 95,283 square feet of retail space.