PSV Eindhoven logo vector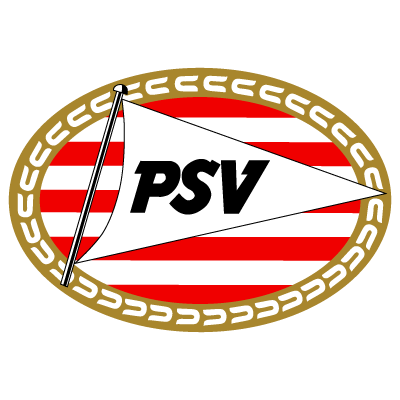 About PSV Eindhoven
Philips Sport Vereniging, abbreviated as PSV and widely known as PSV Eindhoven, is a sports club from Eindhoven, the Netherlands. It is best known for its professional football department which has been the home for many Dutch and foreign football talents.
Founded in 1913, PSV is one of three European Cup-winning clubs in the Netherlands, alongside AFC Ajax and Feyenoord. They won the European Cup in 1988 against Benfica, making them the second Dutch club to win The Treble, and the UEFA Cup in 1978 against SC Bastia. The club has won the national league 21 times, the national cup nine times and the Johan Cruijff Schaal nine times.
They are often nicknamed Boeren. This nickname was first used as a derogatory name by rival supporters, due to Eindhoven's status of being a provincial city. However, PSV fans took on this nickname, taking pride in their Brabantian heritage, this Brabantian identity also plays a fundamental role in the club's culture with the Flag of North Brabant being incorporated in shirt design and being displayed in and around the stadium. Their home is Philips Stadion, which is located in the Eindhoven borough of Strijp.