SABMiller logo vector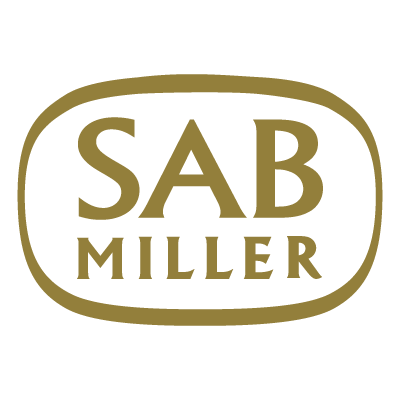 About SABMiller
SABMiller plc is a multinational brewing and beverage company headquartered in London, United Kingdom. It is the world's second-largest brewer measured by revenues and is also a major bottler of Coca-Cola. Its brands include Grolsch, Miller Genuine Draft, Peroni Nastro Azzurro and Pilsner Urquell. It has operations in 75 countries across Africa, Asia, Australasia, Europe, North America and South America and sells around 21 billion litres of lager per year.
SABMiller's origins date back to the foundation of Castle Breweries in 1895 as to serve a growing market of miners and prospectors in and around Johannesburg. Two years later, it became the first industrial company to list on the Johannesburg Stock Exchange and the year after it listed on the London Stock Exchange. From the early 1990s onwards, the company increasingly expanded internationally, making several acquisitions in both emerging and developed markets. In 1999, it formed a new UK-based holding company, SAB plc, and moved its primary listing to London. In May 2002, SAB plc acquired Miller Brewing, forming SABMiller plc.
SABMiller has a primary listing on the London Stock Exchange and is a constituent of the FTSE 100 Index. It had a market capitalisation of approximately £35.6 billion as of 23 December 2011, the 11th-largest of any company with a primary listing on the London Stock Exchange.[5] It has a secondary listing on the Johannesburg Stock Exchange.