TNT logo vector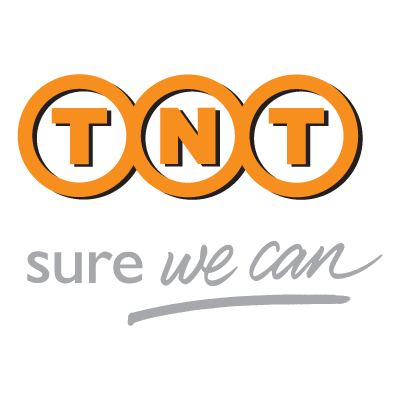 About TNT
NT Express N.V. is an international courier delivery services company with headquarters in Hoofddorp, Netherlands. The firm has fully owned operations in 65 countries and delivers documents, parcels and pieces of freight to over 200 countries. The company recorded sales of over €7.2 billion in 2011.
Formerly an operating division of TNT N.V., TNT Express was demerged from its parent company on 26 May 2011, taking a listing on the Euronext Amsterdam Stock Exchange. TNT N.V. subsequently renamed itself PostNL.
Its major competitors include FedEx and DHL. TNT Express aircraft operate under the IATA code of TAY (TNT Airways).
On March 19, 2012, United Parcel Service announced its intention to acquire TNT Express for USD 6.7B. On September 5, 2012, UPS released a press release stating that the TNT Express acquisition is expected to be completed in early 2013.
After the resignation of chief executive officer Marie-Christine Lombard on 24 September 2012, Bernard Bot has taken over as interim CEO. Jeroen Seyger has been appointed as interim chief financial officer.
Another vector logos: