Windows Phone Store vector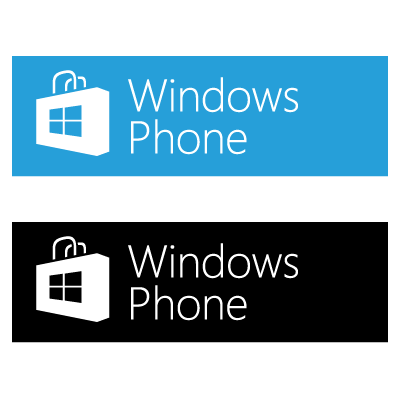 About Windows Phone Store
Windows Phone Store (formerly Windows Phone Marketplace) is a service by Microsoft for its Windows Phone platform that allows users to browse and download applications that have been developed by third-parties. Like much of the new Windows products, it also features "Metro UI", the UI is presented in a "panoramic view" where the user can browse categories and titles, see featured items, and get details with ratings, reviews, screen shots, and pricing information.
The Windows Phone Store (previously Marketplace) was launched along with Windows Phone 7 in Oct 2010 in some countries. It was reported on October 4, 2010 that the Windows Phone SDK has been downloaded over half a million times. As of October 24, 2012, the Marketplace had more than 125,000 apps available. With the rollout of Mango (Windows Phone 7.5) the online web Marketplace was unveiled by Microsoft, it offers various features like silent over the air installation of apps to the user's device.
In August 2012, Microsoft official rebranded the "Windows Phone Marketplace" to "Windows Phone Store", the change was seen on Windows Phone devices and on the Windows Phone website, the Marketplace section was changed to "Apps+Games".