ABC logo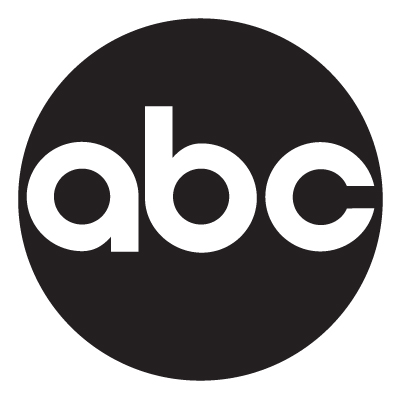 – Free download ABC logo vector
About ABC logo
The American Broadcasting Company, most commonly known as ABC, has quite a collection of different logos that have been used for the broadcasting company since the first ABC logo in 1948.
The currently used ABC logo has been used for 50 years.  It was designed by famous graphic designer Paul Rand.  It is a black circle with white lowercase letters "abc" inside.  This insignia was designed in 1962, and although many alterations have taken place since that time, the simplicity and boldness of the emblem has stayed true to the industry, the network and has withstood the test of time.  The abc logo was changed slightly in the mid-60s by changing the color of the letters inside the circle.  This was done to signify colored television programming.  In the 1970s, the circle of the logo was done to give a tunnel effect, with multiple concentric circles.
In the 1990s and 2000s, the logo was accompanied by "We Love TV" at the bottom of the circle, placed on a yellow background.  In 2000, a promotional campaign began calling the logo "the dot" and visitors could download the dot which would fly around the screen and land at the bottom of your screen.  The ABC logo was in black and yellow but stayed true to the original basic design by Paul Rand in 1962.
In 2007, ABC introduced a new version of the still iconic ABC logo.  This new look is glossier, and more modern, but stays true to the simplicity and famous brand that ABC has worked for over 50 years to build and maintain.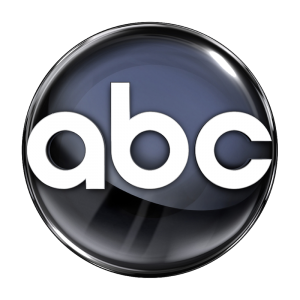 The American Broadcasting Company (ABC) is owned by the Walt Disney Company and is headquartered in New York, New York.
Some of the previous ABC logos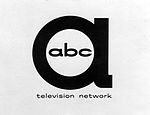 Another vector logos: