BBB (.EPS) logo vector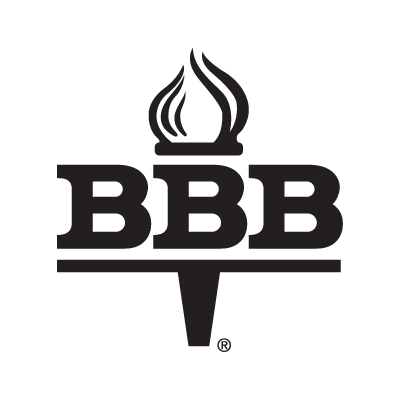 About BBB (.EPS)
The Better Business Bureau (BBB), founded in 1912, is a nonprofit organization focused on advancing marketplace trust, consisting of 116 independently incorporated local BBB organizations in the United States and Canada, coordinated under the Council of Better Business Bureaus (CBBB) in Washington, D.C. In 2012, the BBB is celebrating its 100th anniversary.
The BBB collects and provides free business reliability reviews on more than 4 million businesses to over 100 million requests from consumers in 2012, helping make the BBB's website rank among the top 400 most-visited websites in the United States. The BBB serves as an intermediary between consumers and businesses, handling nearly 1 million consumer disputes against businesses in 2012. The BBB also alerts the public to scams, reviews advertising, and assists when donating to charity.
Nearly 400,000 local businesses in North America support the BBB. The BBB invites successfully vetted businesses to become dues-paying Accredited Businesses that pledge and continue to adhere to the BBB Code of Business Practices. In return, the BBB allows Accredited Businesses to use its logo and dispute resolution services.
Although it has "bureau" in its name, the Better Business Bureau is not affiliated with any governmental agency. Businesses that affiliate with the BBB and adhere to its standards do so through industry self-regulation. To avoid bias, the BBB's policy is to refrain from recommending or endorsing any specific business, product or service.
The organization has been the subject of controversy, particularly related to its practice of giving businesses that pay a membership fee higher ratings. In addition, the organization has been accused of requesting fees from consumers in excess of the amount consumers are attempting to retrieve. The BBB disputes the claim that payment from businesses is required for them to receive an "A" rating.