Groupama logo vector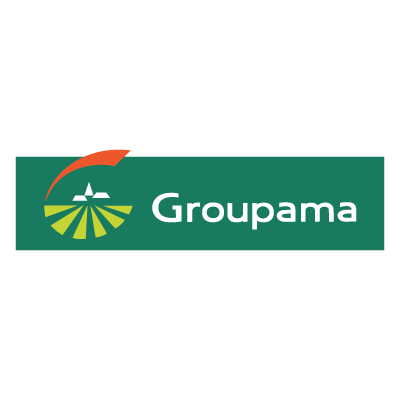 About Groupama
Groupama contraction of GROUPe des Assurances Mutuelles Agricoles is an international insurance group based in Paris, France. Its UK subsidiary Groupama Insurances was created by the merger of Lombard Insurance Company Limited and Gan Insurance Company Limited, when the parent companies, namely Groupama and Gan in France, were brought together in 1999.
It is listed in the 2007 ICA Global 300 list of mutuals and co-operatives, ranked 6th by 2005 turnover, making it the 2nd largest mutual insurer in the world.
The group's Groupama Insurances United Kingdom division is one of the major insurance companies there, with a head office in London. It has branches in Croydon, Manchester, Portsmouth, Borehamwood, and recently Letchworth, following its acquisition of Clinicare Insurance in 2005. The UK group offers motor, home and health insurance and also provides insurance protection to a growing number of smaller UK businesses. The company employs over 800 staff in 6 centres.
In 2006, the group acquired UK motorcycle insurance broker Carole Nash.
In 2008, Groupama acquired specialist motor insurance broker, ChoiceQuote Insurance Services.