ICICI Bank logo vector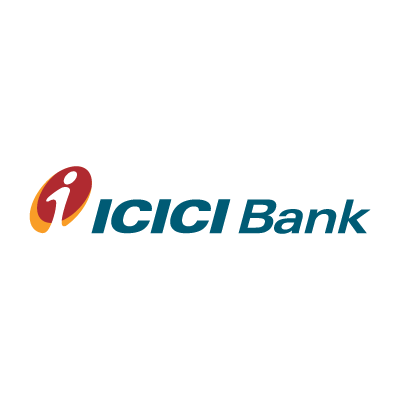 About ICICI Bank
ICICI Bank Limited is an Indian diversified financial services company headquartered in Mumbai, Maharashtra. It is the second largest bank in India by assets and third largest by market capitalization. It offers a wide range of banking products and financial services to corporate and retail customers through a variety of delivery channels and through its specialized subsidiaries in the areas of investment banking, life and non-life insurance, venture capital and asset management. The Bank has a network of 2,883 branches and 10021 ATM's in India, and has a presence in 19 countries, including India.
The bank has subsidiaries in the United Kingdom, Russia, and Canada; branches in United States, Singapore, Bahrain, Hong Kong, Sri Lanka, Qatar and Dubai International Finance Centre; and representative offices in United Arab Emirates, China, South Africa, Bangladesh, Thailand, Malaysia and Indonesia. The company's UK subsidiary has established branches in Belgium and Germany.
ICICI Bank is one of the Big Four banks of India, along with State Bank of India, Punjab National Bank and Canara Bank.
logo ICICI Bank vector, ICICI Bank vector logo, ICICI Bank logo vector, vector ICICI Bank logo, logo of ICICI Bank, ICICI Bank logotype, ICICI Bank logo EPS