Northwest Airlines logo vector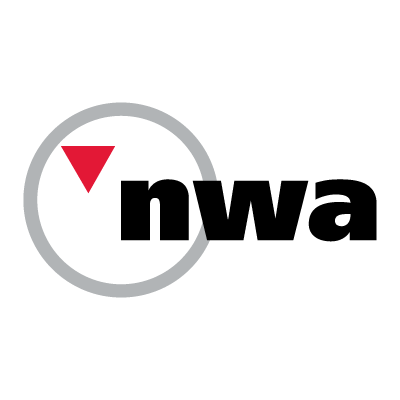 About Northwest Airlines
Northwest Airlines Corp. was a major United States airline founded in 1926 and absorbed into Delta Air Lines Inc. by a merger approved on October 29, 2008, making Delta the largest airline in the world. Northwest continued to operate under its own name and brand until the integration of the carriers was completed on January 31, 2010.
Northwest was headquartered in Eagan, Minnesota, near Minneapolis-St. Paul International Airport. After World War II it became dominant in the trans-Pacific market with a hub in Tokyo, Japan. After acquiring Republic Airlines in 1986, Northwest also established major hubs at Detroit Metropolitan Wayne County Airport and Memphis International Airport. In 1993 it began a strategic alliance with KLM and a jointly-coordinated European hub at Amsterdam Airport Schiphol. These hubs were all retained as Delta hubs.
Prior to its merger with Delta, Northwest was the world's sixth largest airline in terms of domestic and international scheduled passenger miles flown and the U.S.'s sixth largest airline in terms of domestic passenger miles flown. In addition to operating one of the largest domestic route networks in the U.S., Northwest carried more passengers across the Pacific Ocean than any other U.S. carrier, and carried more domestic air cargo than any other American passenger airline.
Regional flights for Northwest were operated under the name Northwest Airlink by Mesaba Airlines, Pinnacle Airlines, and Compass Airlines. Northwest Airlines was a minority owner of Midwest Airlines, holding a 40% stake in the company.
Northwest Airlines' tagline was "Now you're flying smart." Its frequent flyer program was called WorldPerks.