PepsiCo logo vector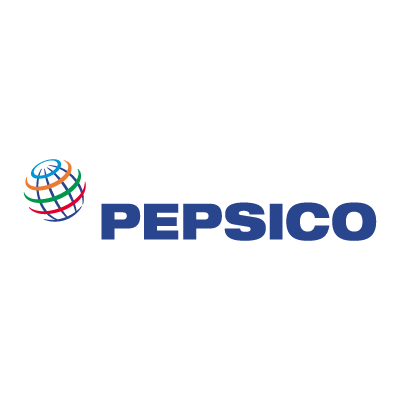 About PepsiCo
PepsiCo Inc. is an American multinational food and beverage corporation headquartered in Purchase, New York, United States, with interests in the manufacturing, marketing and distribution of grain-based snack foods, beverages, and other products. PepsiCo was formed in 1965 with the merger of the Pepsi-Cola Company and Frito-Lay, Inc. PepsiCo has since expanded from its namesake product Pepsi to a broader range of food and beverage brands, the largest of which include an acquisition of Tropicana in 1998 and a merger with Quaker Oats in 2001—which added the Gatorade brand to its portfolio.
As of January 2012, 22 of PepsiCo's product lines generated retail sales of more than $1 billion each, and the company's products were distributed across more than 200 countries, resulting in annual net revenues of $43.3 billion. Based on net revenue, PepsiCo is the second largest food & beverage business in the world. Within North America, PepsiCo is ranked as the largest food and beverage business.
Indra Krishnamurthy Nooyi has been the chief executive of PepsiCo since 2006, and the company employed approximately 297,000 people worldwide as of 2011. The company's beverage distribution and bottling is conducted by PepsiCo as well as by licensed bottlers in certain regions. PepsiCo is a SIC 2080 company.