Tesco logo vector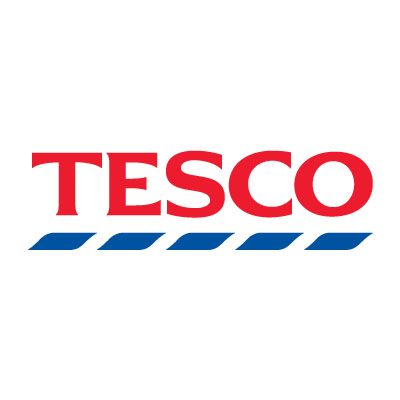 About Tesco
Tesco plc is a British multinational grocery and general merchandise retailer headquartered in Cheshunt, United Kingdom. It is the third-largest retailer in the world measured by revenues and the second-largest measured by profits. It has stores in 14 countries across Asia, Europe and North America and is the grocery market leader in the UK , Malaysia, the Republic of Ireland and Thailand.
The company was founded in 1919 by Sir Jack Cohen as a group of market stalls. The Tesco name first appeared in 1924, after Cohen purchased a shipment of tea from T. E. Stockwell and combined those initials with the first two letters of his surname, and the first Tesco store opened in 1929 in Burnt Oak, Middlesex. His business expanded rapidly, and by 1939 he had over 100 Tesco stores across the country. Originally a UK-focused grocery retailer, since the early 1990s Tesco has increasingly diversified geographically and into areas such as the retailing of books, clothing, electronics, furniture, petrol and software; financial services; telecoms and internet services; DVD rental; and music downloads.
Tesco is listed on the London Stock Exchange and is a constituent of the FTSE 100 Index. It had a market capitalisation of approximately £24.4 billion as of 15 January 2012, the 15th-largest company of any company with a primary listing on the London Stock Exchange.
Another vector logos: